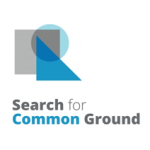 Website Search for Common Ground
Search for Common Ground is an international non-governmental organization that works to end violent conflict and build healthy, safe, and just societies
Consultant: Project Start-Up Job Vacancy at Search for Common Ground
Dar Es Salaam, Tanzania /
Global Programs – Africa – Central & East /
Consultant-Local/International
/ Remote
The Organization:
Search for Common Ground (Search) is the world's largest dedicated peacebuilding organization, founded in 1982. With programs across Asia, Africa, the Middle East and the United States, Search transforms conflict with a diverse set of tools inspired by its Common Ground Approach. Search is currently implementing a 10-year strategy aimed at driving enduring change and transforming many of the world's most consequential conflicts.
The Assignment:
Support the Team Leader to implement the project start-up in Cabo Delgado, Mozambique and Mtwara, Tanzania. This involves supporting registration and other administrative aspects, establishing the partnership with IOM and other local partners, leading work planning and setting the foundations of the grant management systems and program operations.
The Consultant could be based in Nairobi, Dar es Salaam or Maputo.
Deliverables:
Build positive and productive relations with the sub-awardee, IOM.
Lead the project's internal start-up processes, following Search's start-up protocols.
Assist in the development of project strategies.
Organize inception meetings and subsequent coordination meetings with IOM and other relevant partners.
Lead work planning and the establishment of the project's management tools and processes, and ensure that IOM is also onboarded on the same.
Provide support to Search's registration in Mozambique.
Support recruitment of the project team, in close collaboration with Search's Regional HR Manager.
Contract different service providers.
Support the establishment of partnerships with local organizations. .
Collaborate with Search and IOM's DME teams and Search's ILT to build strong Monitoring, Evaluation and Learning systems for the program.
Maintain familiarity with the requirements and compliance procedures of the Foreign, Commonwealth and Development Office/Conflict Stability and Security Fund (CSSF) and local laws/regulations.
Support the establishment of operations and the development of an operational budget.
Prepare financial status and project progress reports, and other information as required.
Collaborate closely with the Swahili Coast Team and Central and East Africa Team.
View also: Community Relation Superintendent Job Vacancy at Barrick – North Mara Gold Mine LTD
Consultant: Project Start-Up Job Vacancy at Search for Common Ground
Qualifications:
Master's degree in community development/social sciences, conflict resolution or related field or equivalent relevant work experience
8+ years' experience managing development programmes in an NGO, preferably in a technical area, peace building and/or P/CVE programming
Experience working in East Africa. Experience in Tanzania and Mozambique preferred
Outstanding written and oral communication skills in English. Portuguese and/or Swahili desirable
Experience managing CSSF-funded programs preferred
Experience with consortium project start-ups. Knowledge of Search's start-up protocols is an added advantage
Demonstrated interpersonal and cross-cultural skills including the ability to build collaborative relationships internally and externally with sensitivity to cultural, ethnic, social and political issues
Demonstration of knowledge of program design; grant acquisition and management; providing oversight and accountability of grant funded programs; resource stewardship, and cross functional coordination
Computer proficiency in general office software (e.g. Word, PowerPoint, Excel, and Outlook)
Experience in grants management and knowledge of INGO financial management systems and procedures
Experience in project implementation, monitoring and evaluation
Willingness to spend a percentage of their time traveling to Dar, Mtwara, Maputo and Cabo Delgado
This is an urgent recruitment. The applications will be reviewed as they are received and the posting closed immediately a suitable candidate is identified.
As job descriptions cannot be exhaustive, the position holder may be required to undertake other duties that are broadly in line with the above key responsibilities.
—————————————————————————————————–
Only applicants invited for an interview will be contacted. No phone calls, please. Please see our website www.sfcg.org for full details of our work. All Search Employees must adhere to the values: Collaboration- Audacity – Tenacity – Empathy – Results. In accordance with these values, Search enforces compliance with the Code of Conduct and related policies on Anti Workplace Harassment, Protection from Exploitation and Abuse, Child Safeguarding, Conflict of Interest, and Anti-fraud. Search is committed to safeguarding the interests, rights, and well-being of children, youth, and vulnerable adults with whom it is in contact and to conducting its programs and operations in a manner that is safe for children, youth, and vulnerable adults. Search for Common Ground does not and shall not discriminate on the basis of race, color, religion (creed), gender, gender expression, age, national origin (ancestry), disability, marital status, sexual orientation, or military status, in any of its activities or operations. View our code of conduct here and our privacy policy here .
How to Apply :
View: The Top 13 Modern CV Secrets