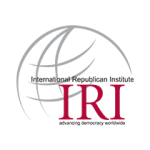 Website International Republican Institute (IRI)
The International Republican Institute is an American nonprofit organization. Most of its board is drawn from the Republican Party.
Intern Job Vacancy at International Republican Institute (IRI)

Position Description – Intern
Location: Dar es Salaam, Tanzania
Job Summary
Every employee of IRI is responsible for carrying out the Mission of IRI and demonstrating the Core Values in their day-to-day operations. The Core Values, which are IRI's foundational building blocks include Excellence- We believe in quality results delivered by investing in people. Freedom- We believe in exploration and experimentation to be agile and responsive. Respect- We believe in trust, empathy, and empowering people. Teamwork- We believe in diversity, inclusion, and the power of global collaboration. Transparency- We believe in open communication and clear decision-making. Accountability- We believe in personal responsibility as the foundation of success.
The Intern will be based in the office in Oyster Bay, Dar es Salaam.
Position Overview
The Intern will work as part of IRI's program team and logistics efforts. The Intern will report directly to the Resident Program Director (RPD) with oversight by the Senior Program Officer.
Primary Functions & Responsibilities
Under the supervision of the RPD and in collaboration with the Program Team:
Assists staff with organizing program activities, including logistics and other tasks as needed.
Provides administrative support to country teams.
Monitors domestic and international media outlets and conducts background research on political developments.
Assists in researching and gathering information for proposal design, briefing papers, reports, and presentations.
Assists in Monitoring & Evaluation & Learning (MEL) efforts, including data entry and database management, including sharing data for Telling our Stories.
Supports key record-keeping functions, including taking minutes at staff meetings, cleaning databases, program inventory, maintaining contact lists, etc.
Attends (in-person/virtual) informational meetings and participates in professional development opportunities, including trainings offered by the organization.
Performs other duties as assigned.
See also: Developer Intern Job Vacancy at Ten Ten Inc Limited
Intern Job Vacancy at International Republican Institute (IRI)
Qualifications
Current student or a recent graduate in Political Science, International Affairs, or a related field at an accredited university.
Excellent verbal and written skills in English.
Familiarity with Microsoft Office, especially Excel and PowerPoint.
Detail-oriented individual with strong organizational skills.
Ability to manage time effectively, complete tasks with minimal oversight, and communicate clearly and consistently in a virtual work environment.
Familiarity with social media, including Facebook, Twitter, and Instagram.
How to Apply:
Deadline for submissions is 17:00 East Africa Time (EAT) on Friday, April 28, 2023.
Submit your CV and cover letter to Sentell Barnes at sbarnes@iri.org. CVs and Cover letters will be reviewed on a rolling basis.
Plot 274, R-Square Building, M-Floor Haile Selassie Road, Masaki (Opposite IST)
Dar es Salaam, Tanzania
www.iri.org |
View: Free Cover Letter Sample for Internship / Graduate Trainee Job Application
Read Also: How to customize your CV to match the job description