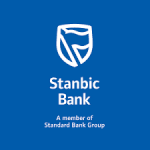 Website Stanbic Bank Tanzania
Stanbic Bank Tanzania is a full-service commercial bank that specializes in providing facilities and services to public and private sector corporations.
Manager, Relationship, BCB (Mbeya Branch) Job Vacancy at Stanbic Bank Tanzania
Manager, Relationship, BCB (Mbeya Branch)
Business Segment: Business & Commercial Clients
Location: TZ, Dar es Salam, Dar es Salaam, Kinondoni Road
Job ID: 60051749_80379848
Job Description
To grow and retain client relationships as per allocated segment/sector portfolio (e.g., Agribusiness, Commercial and Enterprise Banking). To execute on the segment offering, initiatives and activities aimed at optimizing both client experience and profitability for the bank.
Qualifications
Minimum Qualifications
Type of Qualification: First Degree
Field of Study: Finance and Accounting
Experience Required
Business & Commercial Clients
Relationship Banking (Client Coverage)
Experience Required: 5-7 years
Relationship management experience as a Business Banker or Relationship Manager. Experience in dealing with customers at all levels. Significant product knowledge including specialised products and financial structures. Experience in budgeting, forecasting, cost control and client financial analysis. Experience in preparing and motivating Credit applications is essential.
Additional Information
Manager, Relationship, BCB (Mbeya Branch) Job Vacancy at Stanbic Bank Tanzania
Competencies:
Developing Strategies
Providing Insights
Establishing Rapport
Making Decisions
Directing People
Empowering Individuals
Showing Composure
Embracing Change
Understanding People
Valuing Individuals
Pursuing Goals
Taking Action
Process Governance
Risk Response Strategy
Risk/ Reward Thinking
Risk Reporting
Risk Identification
Economic Capital Management
Financial Acumen
Please note: All our recruitment processes comply with the applicable local laws and regulations. We will never ask for money or any from of payment as part of our recruitment process. If you experience this, please contact our Fraud line on +27 800222050 or TransactionFraudOpsSA@standardbank.co.za