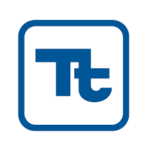 Website Tetra Tech International
International Development
Public Health Specialist Job Vacancy at Tetra Tech International
The USAID funded Tanzania Maji na Usafi wa Mazingira Activity (MUM) project in Tanzania, implemented by Tetra Tech International Development, is currently accepting expressions of interest for a Public Health Specialist. This position will be located in the main office in Iringa.
Position Description/Summary: Under the supervision of the Sanitation and Hygiene Marketing Team Leader, the Public Health Specialist will lead MUM technical team in designing and technical support to LGAs and WSSAs to ensure compliance to the public health guidelines and  minimum standards, operation, and maintenance guidelines, and health, occupational and environmental safety measures at every stage of the sanitation service chain (capture, containment, collection, transportation, treatment, disposal or re-use) and water supply infrastructure and service delivery. This is a full-time position.
Responsibilities:
* Provide public health leadership and ensure MUM interventions across SOs adheres to the public health guidelines and minimum standards.
* Collaborate with MBDS, ESS and SBCCS to ensure the enforcement of Tanzania Public Health Guideline and Regulations features in design and implementation of activities.
* Provide technical support to LGAs, WSSAs and Sanitation Enterprises to ensure compliance to the public health guidelines and minimum standards in the delivery of water supply, sanitation, and hygiene services.
* Support MUM sub-contractors in developing City Wide Inclusive Sanitation Plans.
* Support SO3 Sub-Contractors or Consultants under STTAs and other service providers assigned with different tasks by Tetra Tech.
* Work closely and in collaboration with other SOs staff members for effective implementation of activities.
View also: Project manager Harm Reduction Job Vacancy at Médecins du Monde – TZS 3.2m Per Month
* Any other duties as shall be assigned to you by your immediate and/ or next supervisor/s.
Qualifications:
* Bachelor's degree or equivalent in Public Health or related field of study.
* Bachelor's degree or equivalent and 3 years in relevant field or 8 years' experience of relevant professional experience.
* Previous Public Health experience in an international donor program setting.
* Experience with international donors such as USAID strongly preferred.
Public Health Specialist Job Vacancy at Tetra Tech International
* Relevant technical background in Tanzania health sector and experience conducting public health research and analysis, particularly in the health and/ or WASH sector.
* Familiarity with the key WASH and socio-economic landscape of Tanzania.
* Computer literate (in Microsoft Office applications such as Excel, Word, PowerPoint, etc).
* Demonstrated experience overseeing teams across multiple public health/WASH focuses, ensuring appropriately tailored and synchronized activities.
* Public health (e.g., environmental health, water, sanitation, and hygiene) management and administration.
* National (Tanzania) and local policy governing public health programs and other regulatory requirements.
* Principles of government organization, public health in Local Government Authorities, Quality assurance as it applies to public health and WASH programs/services.
* Fluency in written and spoken English and Kiswahili.
* Knowledge and experience within Public Health, WASH, Tanzania Marketing and Business Development, Social and Behavior Change Communication, and ongoing Strategies as guided by the Tanzania Policies
To be considered applicants must submit the following as part of the online application process:
* Cover Letter
* CV in reverse chronological format
* One Writing Sample – must be sole authorship, maximum 10 pages
Please ensure that your Cover Letter and CV/Resume are uploaded and submit only the requested documentation as part of your application. Incomplete applications and/or corrupt files may delay processing of your application or remove you from consideration. Applications that do not meet the minimum requirements listed above will not be considered. No phone calls will be accepted.
View also: Public Health Administrative Specialist (PEPFAR) Job Vacancy at the US Embassy Dar es Salaam – TZS 68.6M Per Year
At Tetra Tech, health and safety play a vital role in our success. Tetra Tech's employees work together to comply with all applicable health & safety practices and protocols, including health orders and regulations related to COVID-19 that are mandated by local, state and federal authorities.
Tetra Tech combines the resources of a global, multibillion-dollar company with local, client-focused delivery in more than 550 locations around the world. Our reputation rests on the technical expertise and dedication of our employees — 27,000 associates working together to provide smart, scalable solutions for challenging projects. We are proud to be home to leading technical experts in water, environment, infrastructure, resource management, energy, and international development. We are an equal opportunity employer: EOE AA/M/F/Vets/Disability.