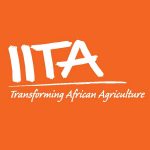 Website IITA
International Institute of Tropical Agriculture
Research Associate 2 – Data Systems Job Vacancy at IITA
Research Associate 2 – Data Systems
IITA-TZ-2023 – RAD-005 -NRS-DSM
The International Institute of Tropical Agriculture (IITA) on behalf of the International Livestock Research Institute (ILRI) invites applications for the position of Research Associate2 – Data Systems. The Research Associate 2 – Data Systems will contribute to livestock production/productivity and genetic data management systems (collation, processing, and storage) and tools for use in the African Dairy Genetic Gain Project Country Program
Duty Station: This is a Nationally Recruited Position, and the incumbent will be based in Dar es salaam – Tanzania.
Roles and Responsibilities:
Contribute to livestock production/productivity and genetic data management systems (collation, processing, and storage) and tools for use in the African Dairy Genetic Gain Project Country Program
Understand existing tools used for data capture and assist in developing modules that extend the scope of the current tools and provide training for the same.
Respond to ICT support requests from farmers, and field-based partner agents in a timely manner through WhatsApp/telegram/telephone/field visit programs.
Write procedures and software to import/ export data from/to appropriate database systems and share these for further analyses and interpretation.
Develop additional dashboards to enable monthly data monitoring of field agents submitting data per cluster, missing and incomplete information, unusual values, and other related issues and prepare a monthly report for the Country coordinator.
Implement and monitor Quality Assurance (QA) protocols and routines, including safe and remote back-up of database systems and tools.
Keep up to date with the latest tools and resources, including open-source software, for the collection, management, storage, and sharing of information.
Maintain the confidentiality of all information collected.
Participate actively in ADGG country meetings and workshops.
Participate, plan, and facilitate training of partners on ADGG systems.
Provide 1st and 2nd level support to partners using the different technological platforms offered by ADGG.
Facilitate onboarding of new partners into ADGG platform and offer technical & user support.
Partner engagement on new platform requirements.
Perform any other activity as assigned by the national coordinator.
View also: Fleet Management System Technician Job Vacancies at Geita Gold Mining Ltd – 2 Posts
Research Associate 2 – Data Systems Job Vacancy at IITA
Qualifications and Experience:
BA/BSc degree in Information Systems, Database Management, Computer Science, or related discipline.
Experience working with integrated database systems preferably for research projects, including large-scale socioeconomic and/or biological surveys e.g., MySQL, MS SQL Server, or Oracle.
Experience with database design, database management, and computer programming, and with the application of quality assurance standards and procedures.
At least 4 years of relevant work experience in digital data systems.
Advanced experience with SQL language for data extraction and management of databases.
Knowledge and experience of Linux operating system.
Experience in software programming.
Understanding and experience of working in applied agricultural research preferred.
Additional skills:
Fluency in Kiswahili and English is essential to communicate in writing and speaking.
Ability to communicate effectively with different stakeholders.
Ability to manage field teams and uphold the highest ethical standards by inspiring trust and treating all people with respect and personal integrity.
Ability to work in a fast-paced environment with researchers, enumerators, and livestock value chain actors.
Excellent interpersonal and relationship-building skills and ability to work collaboratively with people at all levels and from multiple disciplines and cultures in a respectful manner.
Willingness to travel locally, regionally, and internationally.
General information:
The duration of contract for the position is three years. This is a nationally recruited position and I ITA offers a competitive remuneration package.
Applications: Applications including curriculum vitae, copies of certificates, telephone number, email address, and names and addresses of two referees should be sent to the Country Representative, IITA-Tanzania, Plot No. 25, Mwenge – Coca-Cola Road, Mikocheni Industrial Area P.0. Box 34441, Dar es Salaam, Tanzania or by email to IITA-Tanzania@cgiar.org
Applicants are requested to please indicate the reference number for the position as indicated on the heading of the announcement in your application as well as on the subject of your email if sending by email. If sending by post or hand delivery, please indicate the reference number on your application as well as on the left-hand side of your envelope. Please note that any applications without the reference number indicated will be automatically disqualified.
Closing date: Two weeks from the date of advertisement appearing in the newspaper. Please note that only shortlisted candidates will be contacted