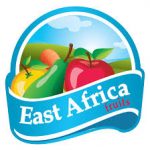 Website East Africa Fruits Co. Ltd
We source and market all types of fresh fruits, vegetables and grains of the highest quality from smallholder farmers in Tanzania.
Sales Executive Job Vacancy at East Africa Fruits Co. Ltd
About East Africa Fruits Co. Ltd
Building the bridge between local farmers & the market using Agri-tech
We aggregate demand and deliver wide range of fresh and exotic produce directly from farms to stores of B2B customers – retailers, wholesalers, local vendors, restaurants and cafés, hotels and exporters. We support smallholder farmers on crop planning in alignment with marketplaces, upgrading farm side infrastructure and transition to sustainable practices.
Read Also: How to make your CV stand out to the Recruiter
EA Fruits is HIRING!!!
Sales Executive
Bunju B- Dar Es Salaam
Requirements
– Minimum of 2-3 years experience in Business Development, Sales and/or Marketing.
– Diploma in Business administration, marketing or related field.
– Successful previous experience as a Sales Executive, consistently meeting or exceeding targets.
– Strong computer and technical skills with specific experience
in Microsoft Office Suite (Excel, Word, PowerPoint).
-Leadership skills.
– Strong business acumen.
– Effective communication skills.
– Experience and knowledge in the FMCG industry
Sales Executive Job Vacancy at East Africa Fruits Co. Ltd
Apply via: hr@eafreshproduce.com
Check out also: How to customize your CV to match the job description