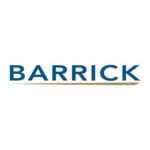 Website Barrick – Bulyanhulu Gold Mine LTD
Bulyanhulu is a narrow-vein gold mine containing gold, silver and copper mineralisation in sulphides.
Supply Chain Manager Job Vacancy at Barrick – Bulyanhulu Gold Mine LTD
Supply Chain Manager at Barrick March, 2023
Job Overview/Summary
This position reports to General Manager and is responsible to align to the Barrick DNA and drive a change within the team and the business on a practical note role holder will be accountable to provide leadership and optimize inventory holdings and reduce logistics (freight) costs, and to meet company business targets by Barrick – Bulyanhulu Gold Mine, Health and Safety standards and procedures.
Key Duties and Responsibilities
Implement a cost control system and effective supervision of capital spending and the sale of obsolete scraps within the Supply Chain.
Reduce TRIFR and ensure that critical risk controls are implemented.
Local Content reporting and strategy
Reduce stock holding/ inventory, whilst ensuring zero stock outs.
Reduce freight costs.
Coordinate the sale of redundant/obsolete stock, scrap & fixed assets.
Ensure the integration of the Supply Chain into maintenance, processing, and mine planning.
Develop and maintain a stakeholder engagement plan with key stakeholders,  including;  local and international suppliers, contractors, site operational staff, and local government agencies.
Timely and accurate completion of daily, weekly, and monthly reports, with appropriate content.
Ensure that objectives are met by team members.
Conduct team member reviews and performance monitoring and appraisal meetings.
Existence of Development Plans for team members, with milestones achieved.
Ensure compliance with all Company legal ethics and compliance programs.
Actively participate in and occasionally lead safety meetings and discussions.
Identify potential savings opportunities and take appropriate action. Explore these ideas and complete CI initiatives for potential cost savings.
Continually review every aspect of the areas' activities to ensure that opportunities to add value and enhance shareholder wealth are identified and brought forward for review.
Monitor employee performance to ensure optimum performance and initiate appropriate action to remedy any substandard employee performance or behavior.
Ensure auditing of policies and procedures to ensure compliance with statutory, BGML, and Group requirements to do with Supply Chain.
Provide training, supervision, and direction to subordinates in the application and execution of acceptable inventory control, purchasing, and cataloging practices.
Ensure safe work practices by attending compulsory safety courses and meetings, use of required PPE, incident/accident reporting, and ensuring total adherence to all Safety, Occupational Health, and Environmental Policies, as well as other policies, procedures, and guidelines.
Supply Chain Manager Job Vacancy at Barrick – Bulyanhulu Gold Mine LTD
Qualification/ Education
Bachelor's Degree in Procurement and Supply Chain Management or equivalent
MBA will be an added advantage.
Supply Chain Board Registration is a must
Knowledge & Skills
Leadership skills
Knowledge of Inventory cum systems and procedures
Strong organizational, analytical, and negotiation skills.
Excellent communication and analytical skills.
Computer literate in MS Office Suite and Pronto.
Strong desire to coach, train and develop people.
Time management, scheduling, and planning.
Analysis and interpretation of data and troubleshooting
View also: Procurement and Logistics Officer Job Vacancy at Good Neighbors
Experience
Previous Supply Chain experience of not less than 10 years.
Mining Industry experience will be an added advantage.
5 years experience in a leadership role.
5 years of experience in a remote site environment will be an advantage.
Work Ethics/ Disposition
A person in this role must have good spatial cognitive skills including hazard identification.
A person in this role must be able to train others.
A person in this role must be able to motivate the supervisor and all tradesmen to acquire the desired objective.
A person in this role must respect directives and instructions given by seniors
View also: Loadout Operator Job Vacancies at Barrick – Bulyanhulu Gold Mine LTD – 2 Posts – Form 4 & Above.
ABOUT US
Our mission is to be the world's most valued gold and copper mining business. We are committed to partnering with our host countries and communities to transform their natural resources into tangible benefits and mutual prosperity.
With operating mines and projects in 18 countries, Barrick's highly diversified workforce is drawn almost entirely from our host nations and equipped with world-class skills. We set the gold standard in sustainability by embedding environmental, social and economic considerations into all of our business decisions.
The company's shares trade on the New York Stock Exchange under the symbol GOLD and on the Toronto Stock Exchange under the symbol ABX. Learn more at www.barrick.com or follow us on LinkedIn.
ABOUT THE TEAM
Bulyanhulu is situated in north-west Tanzania, in the Kahama district of the Shinyanga region, approximately 55 kilometres south of Lake Victoria and 150 kilometres southwest of the city of Mwanza.
Bulyanhulu is a narrow-vein gold mine containing gold, silver and copper mineralisation in sulphides. The mineralisation of Bulyanhulu is associated with a number of steeply-dipping veins. Bulyanhulu commenced commercial production in 2001.